IT Services and Solutions for Business IT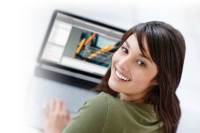 Tech Viable has many years experience and skill of IT Services to provide your company perfect enterprise solutions in your IT services department, as well as any related IT services systems around your place of business.  With a staff bench of over 30 Technicians on hand and remote, no job is to big for Tech Viable to tackle. You can always expect better results more affordably with Tech Viable, than any other  "claimed" leader in enterprise IT services and support. Over 20 years in Enterprise IT Services industry has given our staff the power to assist your business in an IT revolution. If you have a good idea of what you need, we can make that idea come to life. For those extra special or rare situations, we can always assist in finding someone who can provide the support you need for any special needs in rare cases that we at Tech Viable are unable to assist.
Tech Viable offers a wide variety of services that cover the full range of Information Technology within all businesses. With so many options available, it is no wonder that many businesses use us for ALL of their IT Services and Solutions.
Our IT Services and Solutions include the following but are not limited to:
IT Virtual Migration
IT Environment Management
Virtualized Administration
Virtual Software as a service applications.
Remote Server Management and Maintenance.
Remote computer services repair.
Remote setup to resolve any problems, safely, quickly and effectively,
Service  that can be provided with no interruptions to your business.
Remote Desktop Support
Webinar Design, installations and management
Web conferencing implementation
Video and Voice applications setup and management.
Video teleconferencing applications
Teleconferencing Systems
Mobile and Wireless Solutions
Custom Built Computer Systems / Laptops
Systems Upgrades
Redundancy and Continuity Systems
All Network Engineering / Designs
Audio / Visual
Network Design and Implementation
Networking troubleshooting
Network security Penetration Testing
Network Monitoring
General Network Consulting
Oracle Database installs
Oracle Database upgrades
Oracle Database Server migration
Oracle Database tuning
Oracle Grid Control
Oracle Application Server
Oracle Weblogic
Oracle OAS to Weblogic Migration
Oracle Training
Release Management Services
Business Technologies Consulting
I.T. Options, Risk and Cost-Effectivness Analysis
Information Technologies Methodologies, Documentation and Management.
Proprietary and Non Proprietary Software
Specializing in Google Apps Premier, Enterprise
Virus / Trojan / Mal-ware Removal
Systems Information and Data Recovery
Backup Systems
 Disaster recovery / Policy Implementation
Network Security
Disaster recovery
Business Continuity
Specialized use policies
WordPress and Joomla Content Management System Development
Business and Enterprise Web Design and layout
Web Management
Web Marketing Analytics
Search Engine Optimization
Social Media Engineering
OpenSource Enterprise Monitoring Solutions
Proprietary Enterprise Monitoring Solutions
24/7 monitoring to make sure your systems are always running at their best
Performance Alerts, and Logs
Modular Server Solutions
Complete Information Technology Packages
Modular Turn-Key Software Solutions
Modular Desktop System Packages
Modular Network Solutions
Modular Mobile Solutions