Network Engineering, Planning and Design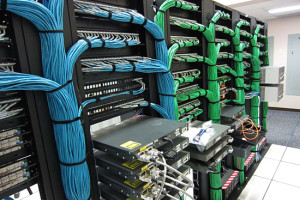 Whether you want to speed up delivery of a network roll-out, future proof your network, optimize your its performance or develop best practices and tools to improve your network planning process, Tech Viable has what you need to get started. We specialize in and can offer network planning and design services throughout the lifespan of your network.
Your Networks Performance and Optimization
Tech Viable can increase your revenues while lowering the effort of operation and its costs, by improving the performance of your network. Our team can maximize your network capacity all the while reducing, delaying or eliminating any additional infrastructure costs.  Some of our objectives include but are not limited to:
Defining productive short and long-term goals through recommendations in order to improve your networks performance, capacity and quality
Working side by side with your customer base to ensure these recommendations are implemented and improvement is determined
Conducting "knowledge transfer" through constant client interactions throughout the project, as well as steady build of your personal privatized knowledge base of your network infrastructure for your records.
Core Network Engineering Fundamentals
Tech Viable provides consistently successful network engineering services which extend significantly beyond merely laying the foundations required to connect your  company's computers and servers. Tech Viable specializes in LAN, WAN, and SAN network technologies, we offer everything from comprehensive and versatile solutions design and re-engineering to component-specific analysis, vulnerability assessment and performance optimization for your current network systems and infrastructure.  These services are extensive, multi-disciplined computer networking experienced based, and include but are not limited to:
Systems Modeling, designing and implementation of  new enterprise facilities and data center build outs.
Specialized network integration services:  re-locations, decommissions, acquisitions and mergers, as well as leveraging IT investment.
Existing site Infrastructure and architecture, overall capacity, security analysis and recommendation.
Emergency backup Systems and planning, recovery and business continuation services in regards to your network availability.
Latest industry standards compliance consulting, addressing, NIST and SANs standards as well as Sarbanes-Oxley, with a focus on data privacy as well as its  protection and traceability.
Tech Viable Network  Solutions – through scalable, robust, full-solution network engineering services that focus on the Confidentiality, Availability and Integrity of your Data and Systems across your network. What is in place we can make better as you see fit.