Software Support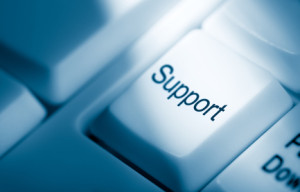 Tech Viable handles all your software support needs.
Our Staff collectively maintains experience and knowledge in many of the enterprise Proprietary and Non Proprietary Software's commonly used in today's business. We cover all ranges of IT Software Types as well as general business related softwares . Tech Viable is able to assist you with any software support that you are looking for and are unable to find either from the developers themselves or generally at all.
Often times dealing with the vendors who provide support for the products you use is more hassle than its worth. This often leads to wasted time and resources on something that should already be working as it should be. When you are utilizing Tech Viable for your software support needs, we cut the vendor out of the picture for you, and simply provide the answers and resolutions you need for your business softwares.
If Your new software seems a bit complex and you need a hand, we will gladly assist where needed.
Accounting software
Business intelligence
Business process management
Content management system (CMS)
Professional services automation (PSA)
Customer relationship management (CRM)
Master data management (MDM)
Enterprise resource planning (ERP)
Enterprise asset management (EAM)
 Web Based Applications
At Tech Viable, we also offer many key important softwares for running your business hosted through our cloud services, as well as on site with your hardware, or with our Turn Key Hardware solutions.
Many of these choices below our clients find essential for running their business. The following are a few of our more popular choices:
Google Apps – for Email and various web applications
Vtiger and SugareCRM, excellent CRM softwares.
Live Helper for chat integration into your website.
Ignite – realtime for opensource video webinar provisions.
mediawiki- for knowledge database
There certainly are to many to list, however if you have questions about anything you may be interested in, we will gladly work with you to provide the support you need for your product.
Contact us today to see how we can assist you with your software needs.